Since a lot of electronic component manufacturers are now focusing production efforts on high-volume commodity applications, as their specialty component production equipment ages, many companies are electing to divest in this type of production. One component that we've seen fall into this category in recent years is the surface-mount electromagnetic interference (EMI) filter. These three-terminal chips use conventional multilayer ceramic capacitor (MLCC) manufacturing techniques to form a filter that has a short circuit end-to-end and has a capacitance between the end terminals and the side (ground) terminals.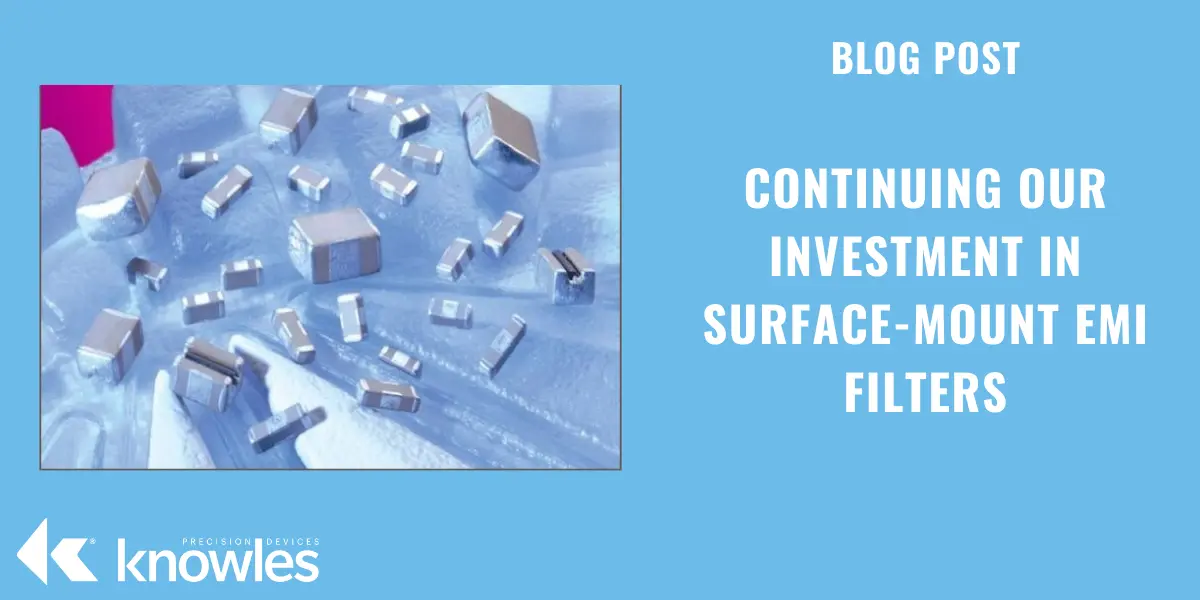 With this construction, the filtered signal passes through the chip's internal electrodes and the noise is filtered to the grounded side contacts, resulting in reduced length noise transmission paths. Since the internal inductance between line and ground is reduced, compared to conventional two-terminal MLCC devices, attenuation is improved. Thus, these filters offer more filtering than what is required for many applications, but they are an excellent option for high-reliability applications in the aerospace and defense space.
As a specialty components manufacturer, Knowles Precision Devices is not only committed to continue producing our line of surface-mount EMI filters, but we are also actively investing in new developments for this product line. Currently, we have three different surface-mount EMI filters options – E01, E07, and E17. These filters are available in C0G/NP0 & X7R dielectrics with current ratings of 300mA, 1A, 2A, 6A, and 10A and voltage ratings of 25Vdc to 200Vdc. We are also working on higher current options and an expanded high-current range. Below is a table detailing the specs of our current product range.
Our X7R EMI filters are also available with FlexiCap™ termination (Figure 1). FlexiCap™ is our proprietary flexible epoxy polymer termination material that is applied to the device under the usual nickel barrier finish, offering increased reliability and superior mechanical performance compared to standard termination materials. We also have a range of filters qualified to AEC-Q200 for use in automotive applications.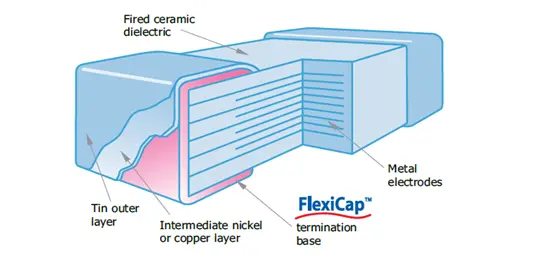 Figure 2. A FlexiCap MLCC cross section.