Many circuits in broadband applications require the coupling of RF signals, which can be a complicated process since it involves removing the DC component to allow only the high-frequency AC component to pass or bypass. Removing the AC component from a DC line is done by placing a coupling capacitor in series with the path the signal takes.
In high-data-rate applications, such as optical communications, a coupling capacitor needs to present a near reflectionless transition at the frequency the line is seeing. This needs to occur at sufficient bandwidth to allow the entire signal to pass without degradation, which is not easy to do. However, our Milli-Cap capacitor is the ideal surface mount technology (SMT) capacitor for these types of broadband applications.
To start, Milli-Cap's voltage rating is the highest in the market while at the same time, offering the lowest insertion loss. Milli-Cap is also on the leading edge in terms of the frequencies supported in a single-piece construction. While competitors only support up to 40 GHz, Milli-Cap can perform reliably at up to 50 GHz (Figure 1).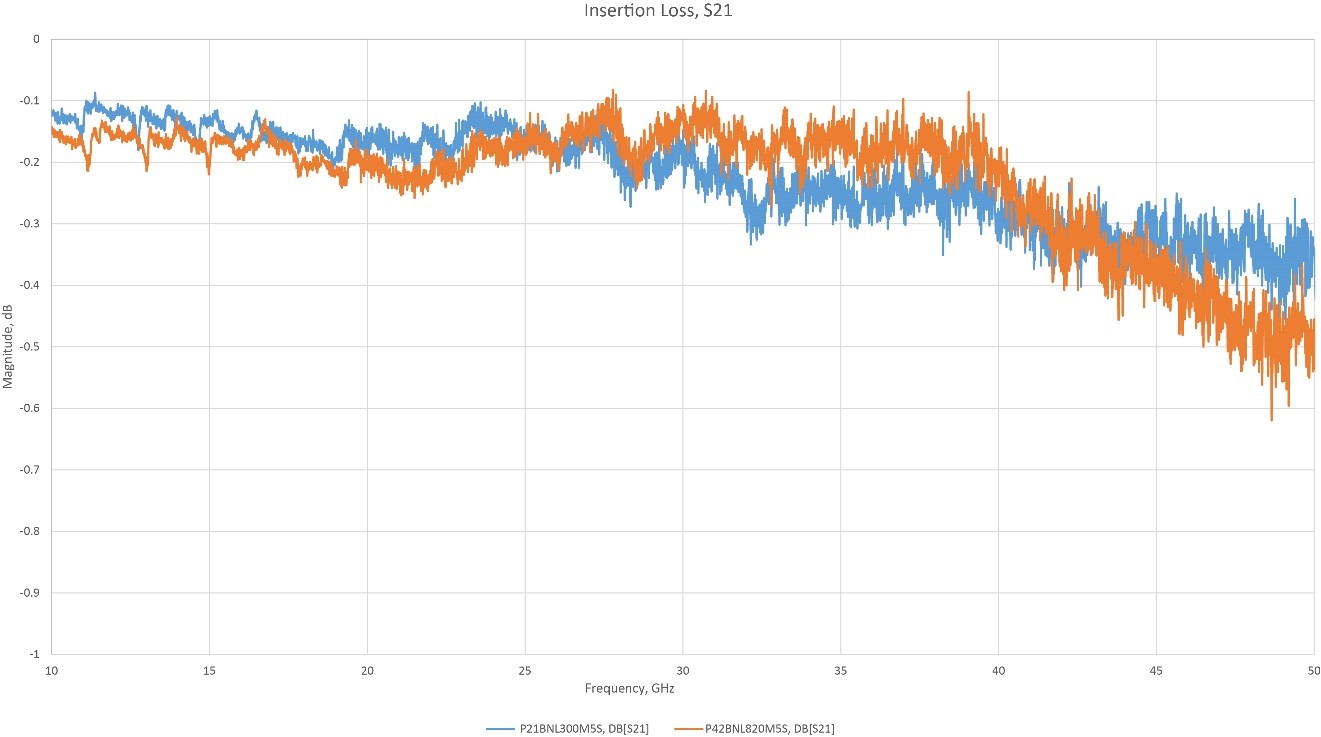 Figure 1. This insertion loss plot shows Milli-Cap operating reliably up to 50 GHz.
Increased Flexibility for Broadband Applications with Milli-Cap
From different size offerings and a variety of material construction options to standard features that make Milli-Cap easy to install, this blocking capacitor offers immense flexibility for broadband applications. First, Milli-Cap has three size options, which is the most options available for a high-performance SMT blocking capacitor (Figure 2).

Figure 2. This chart shows the dimensions of the three different Milli-Cap capacitor offerings.
To add to the flexibility and number of applications Milli-Cap can serve, capacitors at each of these sizes can be constructed using a variety of dielectric materials depending on the temperature needs of the application. We offer Milli-Cap solutions constructed with Class I or Class II dielectrics depending on the temperature performance required. Milli-Cap is also orientation insensitive, which means there is no wrong way to attach it to your assembly. Additionally, it can be attached to a soft or hard substrate using a conductive epoxy or solder.
High-data-rate optical communications will only continue to operate at higher frequencies and broader bandwidths in the future. Therefore, its best to be prepared today by learning how Milli-Cap, the industry-leading ultra-low loss DC blocking cap, can help your applications succeed.
Review Milli-Cap specs to see how it can meet your broadband application blocking needs.
Avoid issues with overheating – learn more about recommended attachment methods for Milli-Cap capacitors.