As countries around the world tighten emissions standards, the demand for fully electric vehicles (EVs) is increasing. However, for EVs to see mainstream adoption, manufacturers must address the primary consumer concerns: longer driving ranges and faster charging. To address these concerns, EV manufacturers are beginning to redesign their vehicles to switch from the 400V battery systems widely used today to 800V battery systems, which can offer twice the voltage and 2.7 times the power density compared to a 400V system.
Operating at higher voltages is affecting the decisions EV designers and original equipment manufacturers (OEMs) must make when selecting the components used within the battery system. Therefore, it is now more critical than ever for EV OEMs to ensure they are using high-reliability components designed to withstand the higher voltages and temperatures sustained in these environments. OEMs need to prove they are designing well insulated, fail-safe systems that will contain electricity within the battery system under all circumstances.
To do this, EV OEMs have different tests to perform and factors to consider when selecting components, such as capacitors, to use in their battery systems than they did with previous 400V systems. EV OEMs now need to think about the following:
Performing high-voltage insulation testing at voltages up to 5 times higher than normal operating voltages to prove they are designing well insulated, fail-safe systems
Maintaining proper creepage distance to prevent arcing and dangerous sparking
Protecting the capacitors from surge voltages and high operating temperatures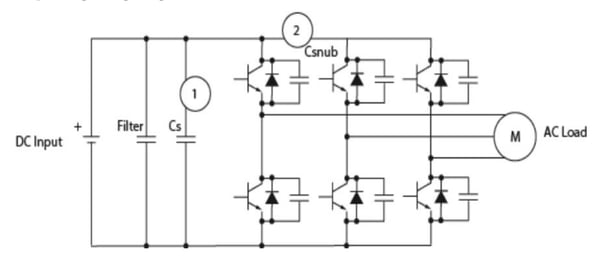 Circuits exposed to increased voltages, such as the DC-Link and snubber, need to be constructed with the voltage rating of the capacitors in mind.
Knowles Precision Devices is well positioned to help guide OEMs through these tests and considerations to ensure all the demands of high-voltage EV systems area being met with reliability and safety in mind.
Download our Moving to Higher Voltages in Electric Vehicles white paper to learn more.