At Knowles Precision Devices (KPD), we handle the specialty components that go in the systems that can't quit. We have the extensive resources and subject matter knowledge to innovate around the technical and environmental challenges facing high-impact industries including military, aerospace, and beyond.
High-Reliability Capacitors
Over time, we've adapted to meet the evolving needs of our clients by expanding our portfolio of products and our depth of expertise. As a specialty components manufacturer, we choose to confront the complexities that come with high reliability, high temperature, and high frequency applications. We make the electronic building blocks (e.g. microwave components qualified and screened for space) that make these systems last.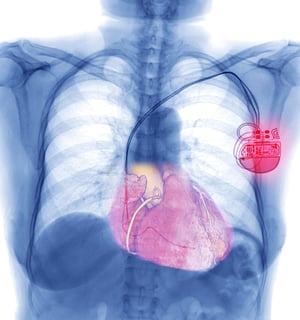 One of our areas of expertise is high-reliability capacitors for medical devices and medical implantable devices. Medical equipment is highly scrutinized for quality and safety, throughout development and manufacturing, to ensure long-term success in the human body. This attention to detail extends to every component with specifications including MIL-PRF-55681 and MIL-PRF-123 for capacitors.
Early in KPD's history, Novacap established a foundation of excellence in mission critical applications by elevating foundational electrical components to high reliability standards. In alignment with regulatory requirements, our operational processes, encompassing testing and quality assurance, are tightly controlled.
Non-Magnetic Components
For imaging applications, even the smallest trace of magnetic property could adversely affect the quality of the image output and any associated diagnostics; it is important that components, such as capacitors, are non-magnetic. Compliance with this parameter starts with strict traceability and testing regimens and a foundation of materials science expertise.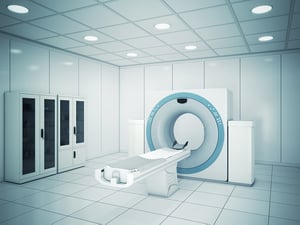 For example, many capacitors are designed with a nickel barrier finish to maintain solderability; however, nickel's magnetic properties disqualify the capacitor for imaging applications, so KPD offers non-magnetic capacitors with Copper barrier terminations for applications like MRI. We also offer custom hardware for any necessary non-magnetic adaptations.
In fact, a number of KPD trimmers were developed for specific customer needs. Our ability to design specialized components for clients is largely attributed to Voltronics' unique test setup that allows for Q and RF Voltage breakdown measurement at MRI operational frequencies.
KPD is equipped with the resources to adhere to strict quality assurance testing and a wealth of experience in mission critical industries. We champion practical innovation because we know that high standards for development and manufacturing extend to component suppliers too.