At any given time, there are a multitude of signals at a variety of frequencies streaming all around us. This means most RF devices require some level of filtering to attenuate or remove unwanted signals from the desired channel. Without a filter, receiver components can become saturated and unwanted signals can combine with desired signals to corrupt information.
Filtering for Receivers, Transmitters, and Digital Conversion Systems
To ensure the desired signals are received and transmitted without distortion, filtering is required in all communication devices. In a receiver, a filter defines the desired channel by setting channel bandwidth and establishing the thermal noise floor, which should be as low as possible to improve the system's dynamic range. The filter also eliminates aliasing in digital conversion by eliminating out-of-band signals so they do not corrupt the desired signals in the target bandwidth.
In a transmitter, the filter attenuates or removes unwanted emissions from the broadcast signal including LO, IF signals, harmonics, 3rd order spurious responses, which are typically closest to the passband, and N x M spurious responses that occur from the mixing of the LO and IF products (Figure 1). Filtering at the transmitter can aid with spec compliance for regulations set by the FCC and other regulatory bodies by knocking the signals down to the required levels. The filter can also minimize cross-channel splatter, keeping the harmonics and other spurious products reduced to a level where they will not interfere with other channels in the vicinity.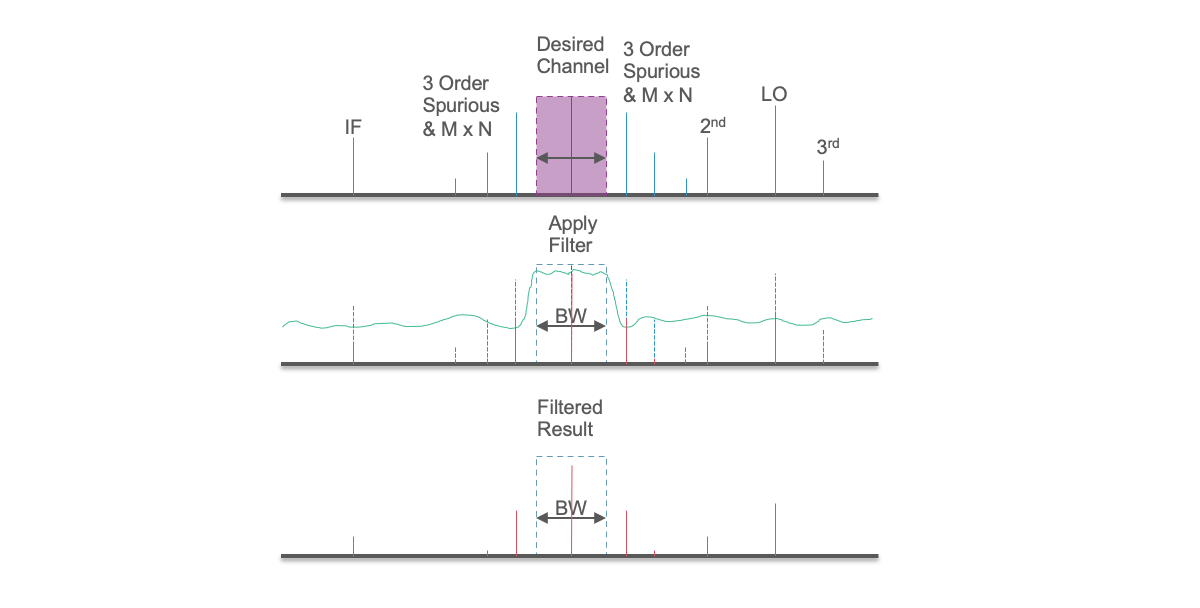 Figure 1. An example of a filter applied to a transmitter.
Digital conversion systems also require filters for several reasons. In a digital receiver, the filter helps set the channel width and restrict out-of-channel signals into the analog-to-digital converter (ADC). This also sets the channel in the desired frequency sampling range and eliminates aliasing. In a digital transmitter, the filter removes unwanted spurs, harmonics, and sidebands from the output of the digital-to-analog converter (DAC).
In the past, ADC sampling frequencies were in the 100's of MS/s range. To convert the signal to digital, there were two or more frequency conversions needed to down-convert from microwave frequencies at 500 MHz and above to a frequency that could be sampled. Additionally, throughout the last decade, sampling rates have increased and are now approaching rates above 10 GS/s. With increased sampling rates, the frequencies that can be sampled are also increasing. The lower bands used in some cell phone, radar, and air traffic devices can be direct sampled and converted from analog over-air signals directly to digitized signals. A similar trend in DAC frequency capabilities allows the DAC to output directly at the RF frequency in some of these devices.
Beyond improved filter performance, these changes in the frontend of these systems offers several additional benefits. First, lower filter losses offer improved noise figure performance, resulting in improved dynamic range and maximizing the effective number of bits (ENOB) for the digital conversion. Second, sharper filter rejection skirts contribute to wider channel responses and better suppression of unwanted received signals in receivers as well as suppression of out-of-band transmitted signals in transmitters. Our new low-loss, high Q, S and C band filters offer RF engineers meet both of these benefits.
A New Filtering Solution for S and C Band Filters
In the past, RF designers only had a few non-ideal methods to choose from to meet their filtering requirements in the S and C band, including the following:
Waveguide filters – A low-loss option, but are large, heavy, and expensive
Lumped element filters – Use case is limited to lower frequencies and are typically large, heavy, and have coaxial connectors
Cavity filters – Also large, heavy, and use coaxial connectors
However, these options did not meet all the needs of RF designers since many applications need more than one stage of gain and filtering with a lower loss and higher Q filtering in the S and C bands. To address these filtering requirements, Knowles Precision Devices developed a new line of low-loss, high Q S and C band filters that offer the following combination of features and benefits that other filters cannot:
Center frequencies from 2 to 6 GHz
SMT and wire bond versions that are also small in size
Narrow bandwidths – 100 - 400 MHz at center frequencies
Low loss – 2 dB typical, and in some cases less than 1 dB
High rejection – 60 dB
Return loss better than 12 dB
Power handling greater than 50 W CW
Operating temperature -55 to +125
Low cost compared to most other options
In summary, our new filters provide similar performance yet in a surface mount package that offers smaller size and potentially lower cost than competitor's filters that typically include coaxial connectors and large, heavy metal packages. Additionally, most other filters do not offer the high rejection levels we can achieve with our designs.
Learn more about our bandpass filter offerings.