Looking back, 2020 was a year full of big changes regarding how RF spectrum is allocated in the US. Led by the Federal Communications Commission (FCC), multiple portions of the spectrum ranging from the C band to the V band were either opened to new uses and/or auctioned to new users throughout the year. These changes are driving a variety of new opportunities for wireless device manufacturers and broadband and cellular carriers, which is resulting in a range of exciting new challenges for RF technology vendors to help solve.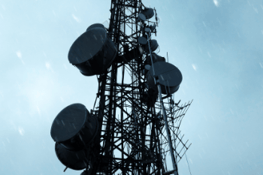 Below is a summary of what we believe were the four biggest RF spectrum changes made by the FCC in 2020 as well as some context as to why we are excited about what these changes could mean for RF in 2021 and beyond.
1.
FCC Ruled to Use 6 GHz for Unlicensed Devices
What Happened: At the end of April, the FCC passed a ruling to allow 1,200 MHz of spectrum in the 6 GHz band (5.925–7.125 GHz) to now be used by unlicensed devices.
Why this is Exciting: Allowing unlicensed devices to access this part of the spectrum will accelerate the expansion of the next generation of Wi-Fi, Wi-Fi 6, and play a major role in the growth of the Internet of Things. This is critical because Wi-Fi 6 is more than 2.5x faster than the current standard and operating in the 6 GHz band will increase the amount of Wi-Fi spectrum available by nearly 5x. These changes will improve operating performance for Wi-Fi in general and will also help improve connectivity in rural and currently underserved areas.
2.
FCC Auction 103 – 5G mmWave at 37, 49, and 47GHz (High-Band)
What Happened: In March, the FCC wrapped up an auction for a third block of mmWave spectrum licenses. The first two auctions hosted by the FCC in prior years included bands in the 28 GHz and 24 GHz range while this auction included 14,144 licenses divided across the mmWave spectrum as follows:
Upper 37 GHz and 39 GHz bands – 2,400 MHz licensed as 24 100 MHz blocks
47 GHz band – 1,000 MHz licensed as ten 100 MHz blocks
The auction generated $7.6 billion in revenue and paid $3.08 billion in incentive payments for existing licensees in the 39 GHz band.
Why this is Exciting: The three largest US cell phone service providers – Verizon, AT&T, and T-Mobile – were the top spenders during this auction, purchasing licenses to build out their 5G networks across the US. For example, Verizon won 4,940 licenses across 411 of the 416 partial economic areas (PEAs) established by the FCC. At Knowles Precision Devices we are particularly excited about this auction because we already have the filtering technology available to meet the high-performance requirements for filtering at mmWave frequencies at the upper end of the spectrum.
3.
FCC Auction 105 – 3.5 GHz 5G Mid-Band
What happened: Prior to auction 105, which wrapped up in August, this part of the RF spectrum, commonly known for Citizens Broadband Radio Services (CBRS), was owned by the US government. However, the purpose of this auction was to open 70 MHz of priority access licenses (PALs) from 3.55-3.65 GHz to commercial users.
Why this is Exciting: This was the first auction in the US to release critical mid-band spectrum for commercial uses. However, this auction did come with requirements in place to be sure interference with existing government operations does not occur. Therefore, this mid-band offering was not a good fit for widespread 5G services, but it does present a great opportunity for organizations such as cable companies to expand their wireless businesses.
4. FCC Auction 107 - 3.7 – 3.98 GHz Mid-Band
What Happened: At the beginning of December, the bidding process started for a large portion of the C band ranging from 3.7 to 3.98 GHz. It is also important to note that in preparation for this auction, in February 2020, the FCC required existing satellite operators to move operations to 4.0 – 4.2 GHz and that frequencies from 3.98 – 4.0 GHz were set aside a guard band. This auction includes 5,684 licenses in 14 sub-blocks across 406 PEAs.
Why this is Exciting: In many countries like China and Korea, 5G operations started in the mid-band around 3.5 GHz. This is beneficial for consumers because in this mid-band range, cellular towers can provide coverage for up to a several mile radius. But in the US, the military was using this band when 5G base station development first started. Therefore, in the US, to get 5G launched, wireless companies initially focused on mmWave, which has a much more limited range as opposed to mid-band and requires numerous small cells. Since this auction will reallocate 280 MHz of mid-band spectrum for 5G and other advanced wireless services, we are really excited that rapid expansion of 5G coverage in the US should now be possible.
With the FCC's focus on RF efficiency through spectrum reallocation in 2020, we believe many new opportunities to work with companies looking to deploy new technologies, especially for 5G, will emerge in 2021. And, as more bands begin to be used for commercial purposes, we look forward to solving the new filtering challenges this will bring.
See how Knowles Precision Devices is already poised to help you with all your 5G filtering needs from mid- to high-band operations.