If you're struggling with the challenges of ensuring high-reliability with your medical device electronics, you won't want to miss our upcoming webinar sponsored by GlobalSpec, Using High-Reliability MLCCs for Medical Implantable Applications, on Thursday, November 4 at 11:00 am EDT.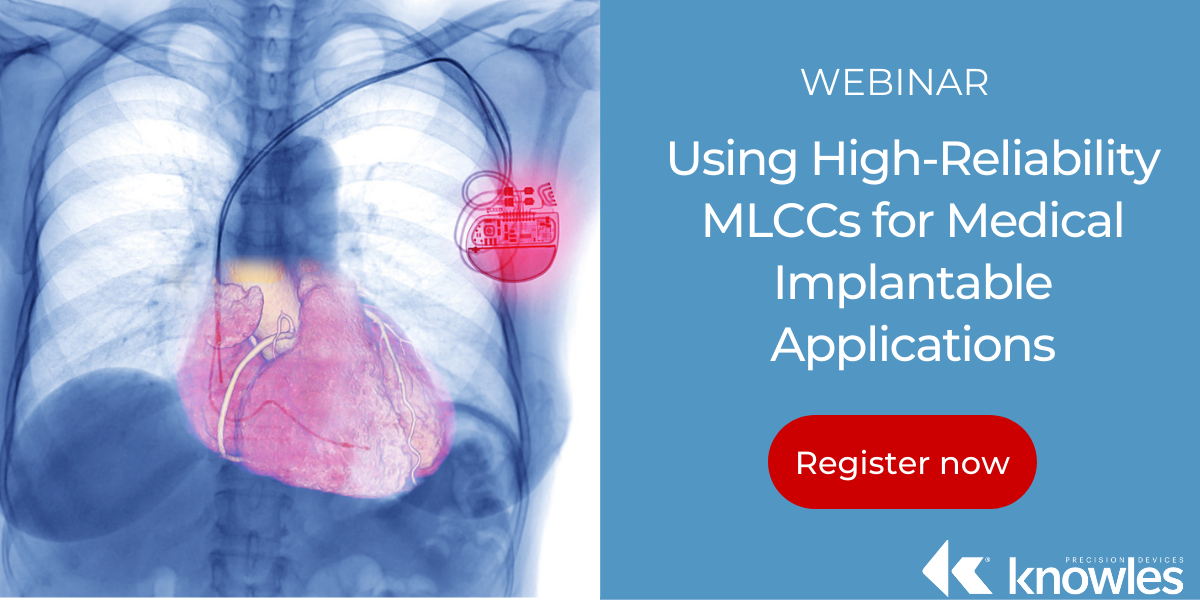 When it comes to implantable medical devices, the cost of failure is extremely high, both in terms of monetary costs and potential human risks. Therefore, ensuring high reliability for all parts, including electronic components required for medical devices, is critical. Capacitors are one of the many components that need to meet these reliability demands.
In this webinar, we will start by providing an overview of the role of a capacitor in a circuit as well as the considerations and benefits of using multi-layer ceramic capacitors (MLCCs) in medical implantable devices. We will also cover the details on the requirements and standards medical grade capacitors need to be built to as well as the specific testing requirements and failure modes of these components.
After watching this webinar, you will have an understanding of the following:
How a capacitor functions in general and the importance of the role it plays in a circuit
Why high reliability parts matter, and the cost of failure when high reliability parts are not used
The benefits of using MLCCs in high-reliability applications such as medical implantables
The necessity of high-reliability capacitor testing
Register now to join us on November 4 at 11:00 am EDT.