In recent years, the focus for satellite communication (SATCOM) applications has shifted from coverage to capacity. As a result, SATCOM devices are being pushed to operate at higher bandwidths in the Ka, V, and E bands. At the same time, these devices need to be made increasingly smaller, which means smallsats, or satellites weighing less than 500 kg, are quickly gaining momentum, making size, weight, and power (SWaP) critical design considerations as well.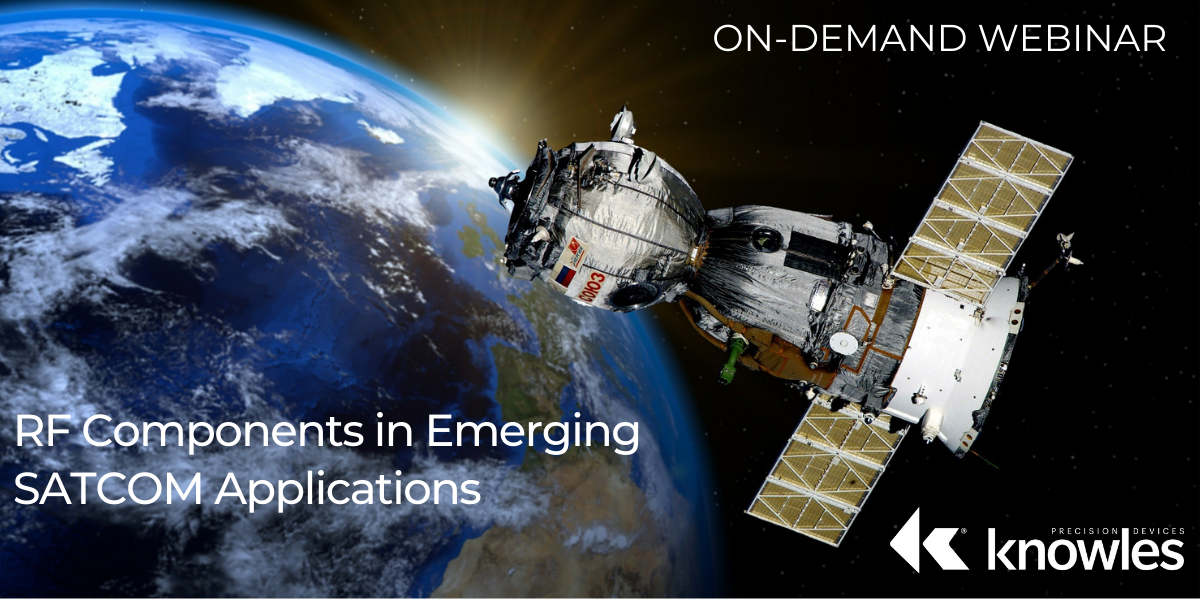 During this webinar, we touch on several trends in SATCOM design today as well as the key technologies helping SATCOM design engineers balance bandwidth and size requirements. We start by providing a brief overview of why more bandwidth is key to achieving the incredibly fast data rates desired today. We then explore the impacts of operating at higher frequencies in the Ka and E bands to increase bandwidth. At these higher bandwidths, directivity and gain are increased, there is more spectrum available in general, and antenna size is decreased, which all together help SATCOM designers increase data rates while reducing device size.
We also discuss the factors influencing RF filter type, which includes the job the filter is responsible for in the application and the type of architecture being used. This discussion includes an overview of how shifting from a traditional heterodyne architecture to a direct sampling approach can help reduce SWaP and how the choice of architecture can be influenced by frequency and bandwidth.
We wrap up the webinar by discussing a variety of recent trends impacting the size of satellite and terminal RF systems, which includes the trend to move from static mechanically steered parabolic antennas toward active phased array antennas. We also discuss the trend to move towards digital at every element which gives each antenna element its own direct conversion architecture or direct sampling receiver, increasing gain, dynamic range, and flexibility. We finish with a Q&A session, where we also touch on how the choice of substrate can assist with reducing the real estate filtering technology takes up.
Watch the webinar now to learn more about the technologies and trends driving SATCOM design today.