In part one of our two-part RF filter trends series, we discussed several emerging trends effecting the "jobs" RF filters need to perform. In this second part, we expand on these trends by digging into more of the technical trends and providing an overview of the filtering solutions that can help RF filter designers stay on top of those trends.
Today, more applications are operating at higher frequencies, while at the same time there is a demand to reduce the size of RF components and devices. Therefore, we are seeing more applications require distributed element models versus traditional lumped element designs. As a result, transmission lines and waveguides, such as those in Figure 1, are being used more frequently for transferring electromagnetic waves around a circuit.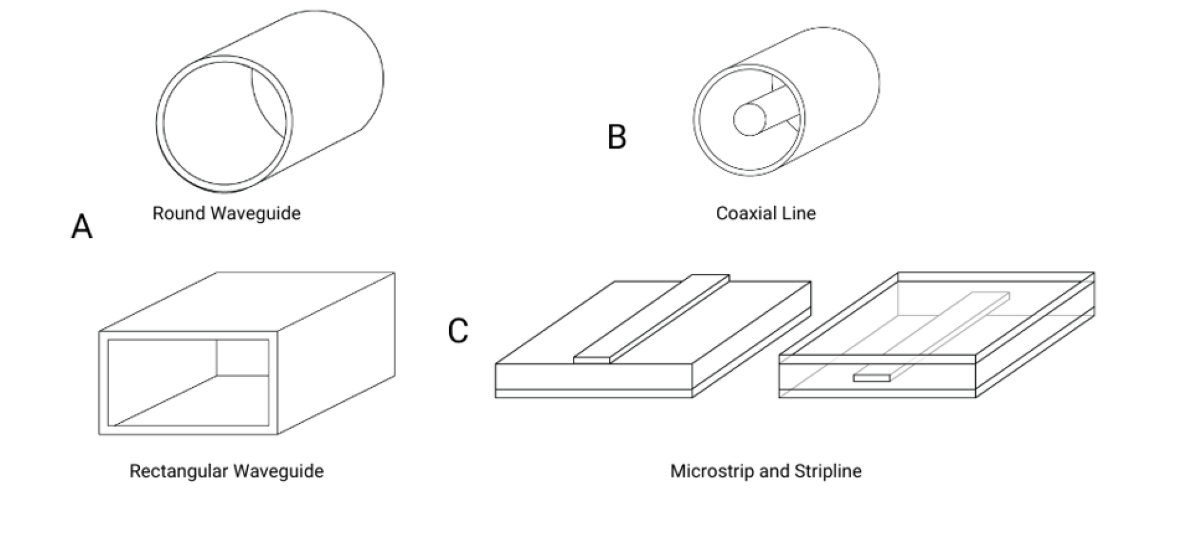 Figure 1. Drawings of common types of waveguides and transmission lines.
Trends Impacting Transmission Line and Waveguide Filter Implementation
There are a variety of transmission lines and waveguide filters available today and a number of trends impacting the development and use of each type of filter. Looking at waveguide filters first, these filters generally have high Q and excellent power handling. However, these filters are usually much larger than transmission line options. But, the industry is seeing several trends aimed at reducing the size of these filters including using ceramic dielectric resonators, experimenting with 3D printing, and taking advantage of new technologies such as substrate integrated waveguides.
When it comes to transmission line filter implementations, there are three main methods primarily used – coax, stripline, and microstrip. Looking specifically at the microstrip approach, Knowles Precision Devices is doing a lot of work to reduce the main concern with this method, which is the loss experienced compared with other transmission line and waveguide approaches. The evolution of high K materials, such as our PG, CF, and CG ceramics are helping RF engineers develop low-loss microstrip transmission line filters as shown in Figure 2.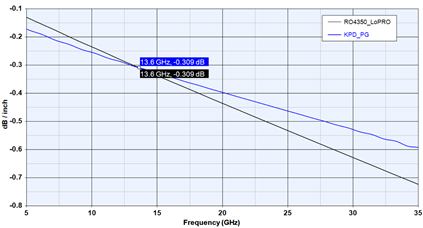 Figure 2. Plots comparing the loss per inch (a) and loss as the size of a wavelength changes (b) for Knowles Precision Devices' PG ceramic and RO4350_LoPro as frequency increases.
While all RF applications need some level of filtering, there really is not a one-size-fits-all RF filtering solution. Therefore, it is imperative for RF engineers to keep pace with the latest trends effecting filter technology. To learn more about the latest trends for selecting materials that will help address size and cost concerns and ensure you have the most relevant information to develop the best possible filters for your applications, read the full article. Did you miss part 1? Check it out here as well.