As more consumers consider trading in their combustion vehicles for electric vehicles (EVs), EV manufacturers are trying to rapidly innovate on internal and external charging technologies to ease consumer fears relating to range anxiety and charging times. Therefore, EV manufacturers are focused on developing technologies that will increase the efficiency of both on-board and external power conversion and management devices.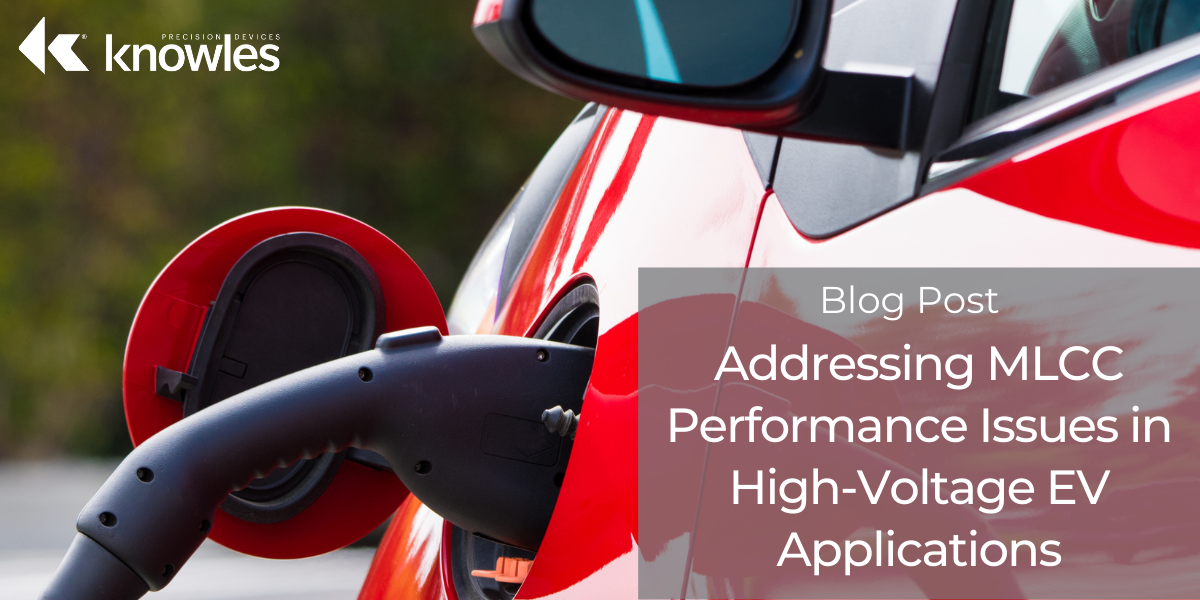 However, the practicalities of sourcing components during our current pandemic-induced materials shortage are presenting many new challenges for EV purchasing managers. To ensure innovation keeps moving forward, it is critical for EV manufacturers to select suppliers who truly understand working with high voltages in the EV space. It is also equally important that a supplier is not stuck using traditional manufacturing processes and materials that may require long lead times. Thus, a more critical analysis of suppliers for components such as capacitors that inherently reduce losses in the AC-to-DC (or DC/DC) converter or filters designed to eliminate noise such as electromagnetic interference (EMI) on the AC line, is needed.
When evaluating suppliers, we first recommend making sure your supplier can provide a wide variety of AEC-Q200-qualified multilayer ceramic capacitors (MLCCs) designed for EVs. Second, we also feel it is important to not get stuck on selecting a supplier largely because of the company's general automotive industry heritage. Instead, we recommend placing more weight on a supplier's experience providing components for EV and high-power electronic systems rather than just automotive applications in general. EV-specific experience is important because many traditional automotive suppliers are accustomed to working with 12V or 24V applications while EV components need to reliably handle voltages up to 800V. Additionally, suppliers who traditionally provide components for combustion vehicles are generally feeling the effects of today's supply chain complications the hardest.
At Knowles Precision Devices, our unique in-house manufacturing techniques have helped us avoid many of the current supply chain issues many suppliers are facing. We are continuing to offer some of the fastest lead times in the industry at around ten weeks. Our machinery and processes are also highly flexible, which means we can adjust to changes quickly and produce multiple case sizes with a variety of capacitance levels as needed. As a result, we have quickly become a market leader in supplying a vast array of MLCCs to many of the major EV suppliers and charging station manufacturers around the world.
Read our latest article in Electronics Souring (starting on page 8) to learn more about our recommendations for selecting the right supplier so you can continue driving your EV innovations, even in the midst of today's supply chain issues.