As the year comes to a close, it's the season to take some time to relax and reflect on the year. You've likely read many of our blog posts this year and you may have missed a few – it's been a busy year! Never fear, we've rounded up our most popular blog posts from 2019. We hope that they'll bring you some holiday cheer, or at least provide some ideas and insights to use for a successful 2020.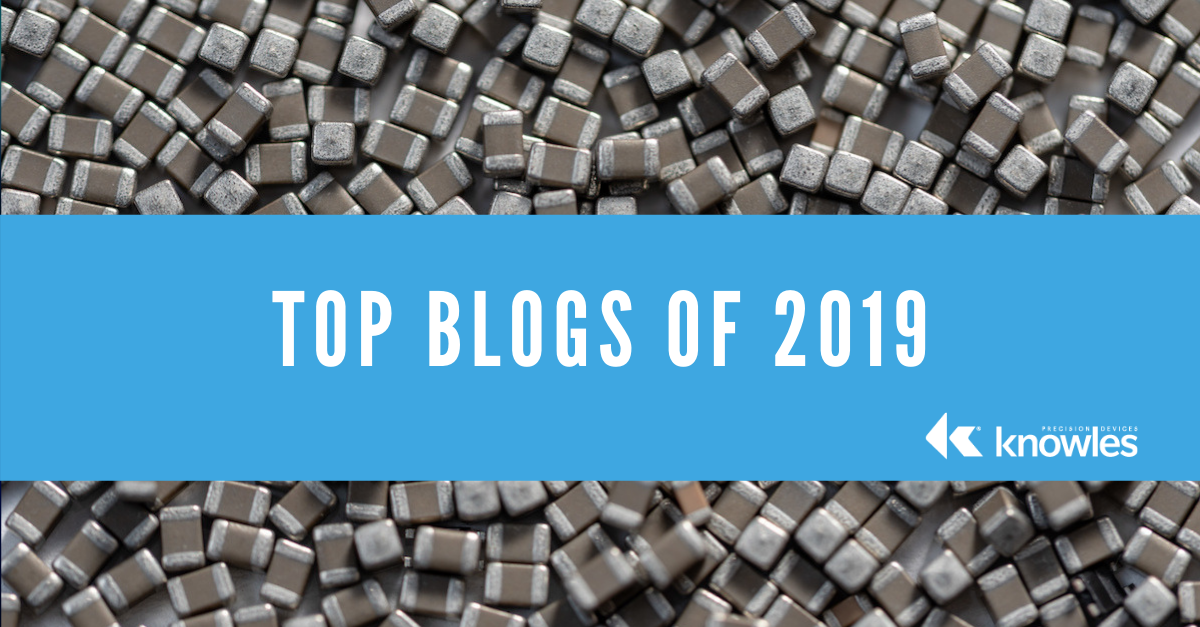 Countdown: Top 5 Blog Posts of 2019
5. How a $5 Capacitor Turned Into a $1 Billion Problem
In mission-critical applications, additional screening and testing is required to ensure that only the most robust parts make it to the finished product. The United States military experienced this first-hand in 2019 as they had to explain how and why a series of $5 capacitors will delay the Navy and Air Force nuclear warhead refurbishment program by about 20 months.

4. Looking Closer at DC Link Capacitors in Electric Vehicles
In electric vehicle (EV) applications, DC link capacitors help offset the effects of inductance in inverters, motor controllers, and battery systems. They also serve as filters that protect EV subsystems from voltage spikes, surges, and electromagnetic interference. Given the high number of converters and inverters found in EV applications, selecting the right high-voltage, high-capacitance DC link capacitor is of great importance to the overall system success.

3. Broadband Bypass Capacitors for High-Speed Optical and mmWave
Microwave and mmWave frequencies are found in RF applications and in optical communications. As we see increasing interest in mmWave for RF communications and move from 28Gbps to 56Gbps NRZ and 112Gbps PAM4 in the optical world, the whole system needs to maintain a high interconnect bandwidth.

2. Key Considerations for Selecting Multilayer Ceramic Capacitors for Electric Vehicles
For EV design engineers and purchasing agents, the drive towards increased electrification results in the challenge of finding cutting-edge components that can handle increasing temperatures, voltage, and power without sacrificing reliability, availability, and footprint.

1. Capacitor Fundamental Series Part 1 – What is a Capacitor?
As the first part of our 14-part series on capacitor fundamentals, post 1 starts at the beginning by discussing the key principles of capacitance and how a basic capacitor works.

From all of us here are Knowles Precision Devices, we wish you a happy holiday season, and a great start to 2020!

Subscribe to our blog and never miss a post in 2020.