With production of high-performance electric vehicles (EVs) such as the Porsche Taycan and several manufacturers slated to release EVs with 800 V battery systems in 2021, using high-voltage battery systems in EVs is no longer just theoretical. Since vehicles operating at higher voltages can address consumer's main concerns with EVs, this is a welcome advancement, especially as some countries are announcing regulations to eventually allow only EV sales. These changes include accelerating charging time by increasing power and reducing the weight of vehicles which, among other improvements, helps increase driving range and reduce consumer range anxiety.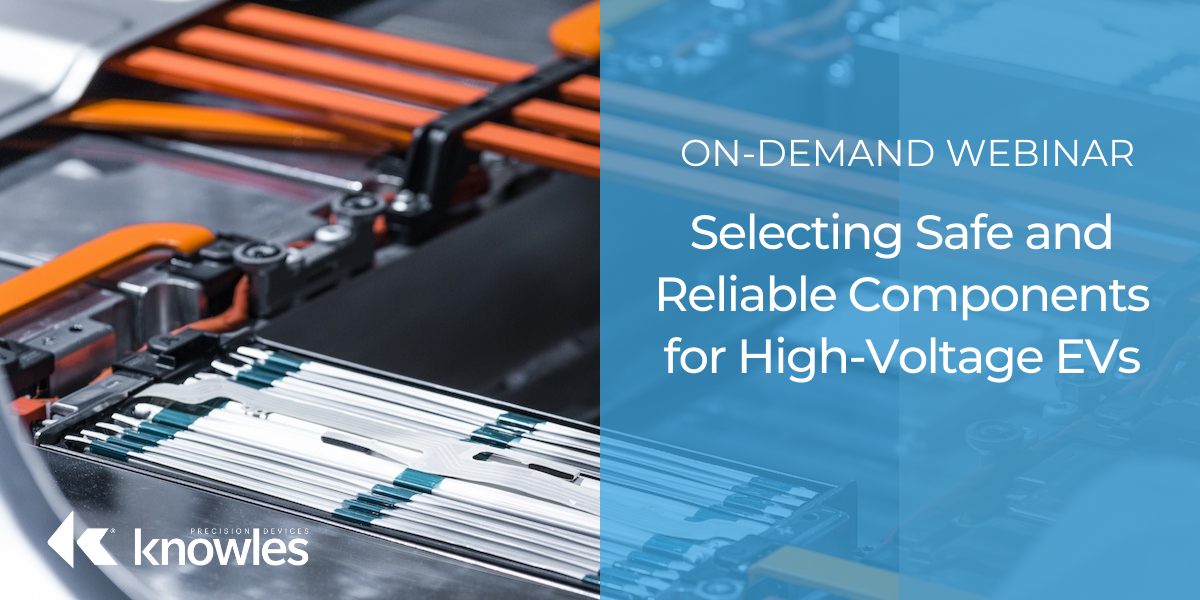 However, safely and reliably operating EVs at these higher voltages is not an easy task for EV engineers. Increasing voltage greatly impacts the decisions EV engineers and OEMs must make when selecting the components used within the battery system such as the multilayer ceramic capacitors (MLCCs). Additional considerations EV designers must make for high-voltage operations discussed in this webinar include:
Selecting components that are rated for extremely high-voltage insulation tests (3000 Vrms or 4000 Vdc), including looking at safety-certified options
Avoiding international dual-use regulatory issues caused by paralleling parts together to achieve high voltage and high capacitance
Maintaining proper creepage distance or using coating techniques to prevent arcing and dangerous sparking
Addressing new issues that come with using longer and larger parts to avoid creepage such as mechanical cracking using open mode, tandem capacitor, and flexible termination options
To hear more details about each of these considerations, watch the on-demand version of this webinar today.